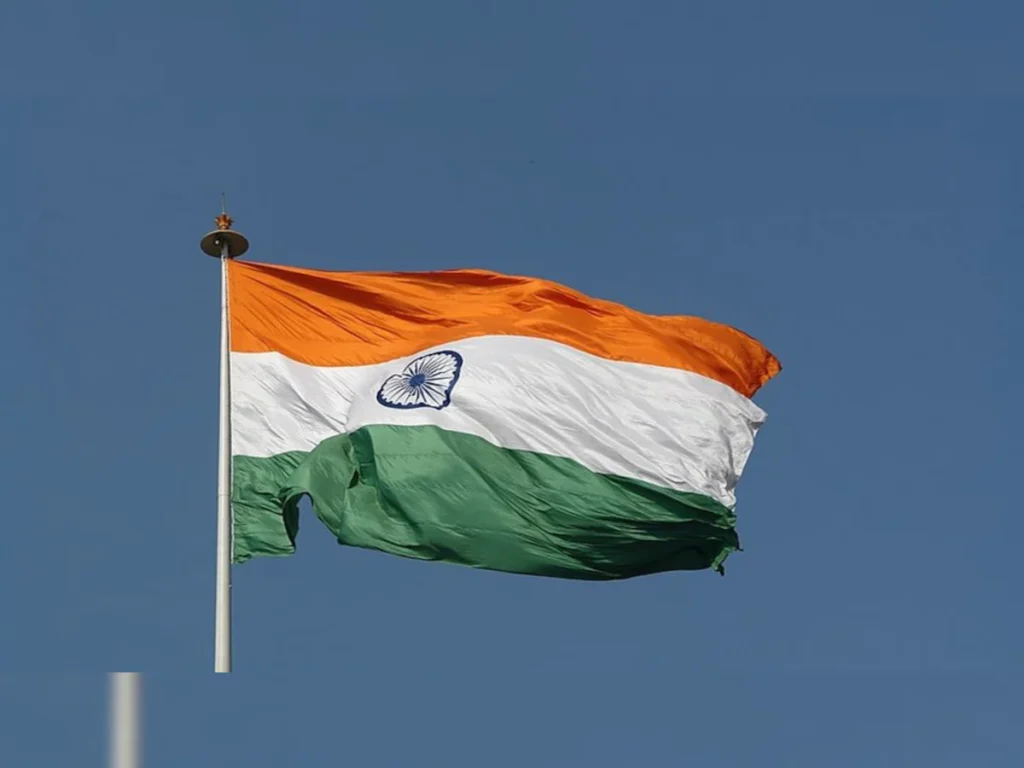 We look forward to welcoming you to India. Here is some pre-tour information to help you prepare for your trip to India. Incase you need any other clarification; please do reach out to us.
TIME
GMT + 5 ½ hours throughout the year and all of India.. Everything takes time here in India. So always give yourself little extra time for whatever you may have to do – even it is just a visit to the public toilet or Exchanging currency. Indians joke about the concept of "Indian Stretchable Time" (IST). Certainly, if you're a super-punctual character, India can be frustrating, sometime.
LINGUISTIC
The region has a plethora of languages, which vary after almost every 100kms. English is widely spoken throughout the sub-continent.
.VISA
All non-residents require visas for India, which must be obtained prior to departure. Tourist visas are usually valid for 6 months from the date of issue. Passports must have at least 2 blank pages and be valid for 6 months after your return from India. In case you are travelling to neighbouring country and are coming back to India after that visit again, ensure that this is stated at the time of application and that you have double entry visas including to re-enter the country within the 2-month exclusion stipulation. Apply for a visa at indianvisaonline.gov.in. Citizens from 150+ countries are eligible to apply in the e-Visa online system.

ARRIVAL
All visitors are required to have a valid Indian Visa and to complete an arrival card, which is usually distributed during the flight. The completed card should be submitted with passport to the immigration officials on arrival.
Please clear immigration and pick up your bags from the carrousels. You will be met by our airport services team after you exit airport.
WEATHER
Being such a vast country, India has enormous variations in weather and so can be visited round the year depending on destination. Overall the weather has 3 major seasons:
The dry season is from early October until end of March, which is the best travel time. The months of December – January can be surprisingly cold in Rajasthan, Delhi and the central regions with temperatures dropping to 4C at night. Tamil Nadu on the south-east coast receives a different monsoon and most of its rainfall is during October – November.
The summer season lasts from April to June. During this season in the interior and some parts of the Western deserts temperatures rise to 40-45C. The hill stations of the Himalayas and the Western Ghats are mainly stunning in April – mid June and October – November. Ladakh lying at an altitude of 3500 m and in the rain shadow of the Himalayas is best visited june – September.
The dominant Southwest rain starts from July to September. The monsoons full force is felt in the North East of the Country and Western Ghats which should be avoided but in some regions, it can be pleasing with a unique light and fewer tourists.
CLOTHING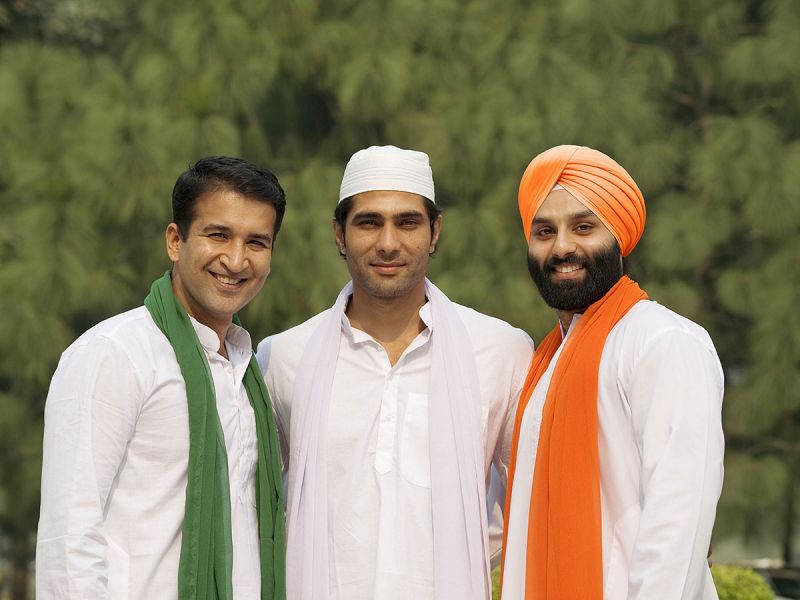 Generally, we recommend bringing light loose fitting cotton clothes for most of the country or for during the warmer months and light colours tend to be cooler. Furthermore, some form of layering can be required due to the range of weather which almost all areas of the country experience.
The North and central regions of India are from November – February a lot colder than imagined. Adequate warm clothing particularly for the evenings and early mornings should be bought. i.e. fleeces, pullovers, jackets, jumpers, socks with shoes.
Comfortable shoes for walking are required due to the uneven surfaces and since shoes also socks must be removed for all visits to any holi place like temples, we recommend wearing slip-on shoes which are easy to put on and take off.
When visiting temples or other religious monuments, visitors should be modestly have outfit; it is appropriate that knees and shoulders are covered and ladies should not wear shorts or bra-less tops.
In Widlife Parks, we suggest clothes should be in muted jungle shades of beige, brown and olive/green. A wind proof jacket, a pullover and even a woolen hat may be required on early morning drives since the open vehicles can be rather chilly in the early morning and at dusk – even in the warmer months.
Formal style clothes are not required. A sarong with its multi uses is a really useful item to bring. Hats and sunglasses are strongly recommended.
Laundry services are widely available and rapid. Due to the vast variations in temperature, we are happy to assist with recommending appropriate clothing.
CURRENCY
Most hotels offer foreign currency exchange; however, if staying in some of the very small heritage style hotels or homestays, you may not be able to change money. Always carry sufficient India Rupee cash when travelling to remote location, where you are unable to change money.
ATM machines are common in all the major cities and cards must be compatible with the following; Amex, Cirrus, Maestro, MasterCard, Visa. As credit cards, MasterCard and Visa are broadly accepted, with American Express being a bit exception.
Always keep small denomination notes as small change is always a problem. Torn notes are not accepted although the banks will change them. Watch out for some INR 500 notes which can look very similar to the INR 100 ones.
DRIVING
The first impression will be one of chaotic roads, incessant horn blowing, erratic driving and a complete negligence of any traffic rules. However, be reassured that while the rules may not be evident to most travellers, rules do exist and drivers know these. Our drivers are experienced and reliable and their vehicles are checked for compliance with safety standards. Worth bearing in mind is that average speeds tend to be low, around 50-60 kmh and the only general rule is 'might is right' with the one exception bearing that cows have absolute priority on roads. All above doesn't apply to express highways and they are many now.
Beware when opening car doors to avoid an accident with a cyclist or vehicle as traffic can come from all sides.
To make your journey more pleasant please do tell the driver in advance if you wish to go faster or slower or stop for photographs, refreshments or a loo stop.
The driver's accommodation and meals are taken care of for the duration of your tour.
ELECTRICITY
The electric current in India is 220 -240 volts, 50 hz with points for 110 volts available in many hotels. Indian uses round pin plugs and socket sizes vary and so you are advised to carry a multi -purpose adapter; one with a triple round pin plug would be most handy.
CUSTOM
Despite recent exposure to different cultures, India mostly remains a conservative society steeped in tradition. Religion and family are at the core of Indian society closely followed by national pride.
Greet people with a verbal 'namaste' at the same time pressing the hands together at chest level. Indians generally are extremely hospitable people and caring, helpful specially to foreigners. They will ask what we perceive to be personal questions about family, marital status and sometime even earnings but it is not meant to cause offence. A sense of humour and polite firmness is more likely to achieve a fruitful Result in a tough situation. The universal head shake or wobble from side to side can mean yes, no, may be or I have no idea.
FOOD AND DRINK
Characteristic of many diverse regional dishes of India is the use of spices. Cuisines vary from the south's ancient vegetarian and chill hot meals, to the heavy meaty traditions of the Mughal's and the Punjabi tandoor, through to the Bengali fish curries and Euro –Indian fusion of the former colonies. Rice accompanies every meal in the South whereas in the North bread or roti, in all its many forms (chapatti, poori, paratha, naan,) is the mainstay. The whole of India relishes dahl (lentils) and its preparation ranges from the thin sambar of the south to the thick moong dahls of the north. In most regions beef is not served due to religious reasons and although Indian food is primarily vegetarian, chicken, lamb and goat, known as mutton since the British days are the most common meats. The huge variety of vegetables is either cooked dry or in a sauce and yoghurt served with meals often tempers the spices and aids digestion. The coastal states of Kerala, Goa and Orissa are famous for their fiery fish dishes.
Most internationally well-known spirits and imported wine are available in the deluxe hotels. Wines and spirits cost in hotels can attract duty, mark ups and local taxes of up to 400% so you are advised to check the price before ordering.
Indian wines are considered to be quite good. Locally manufactured beers, gins, vodka and dark rums are often drunk by visitors. There are a few national holidays on which alcohol may not be sold.
HEALTH REQUIREMENTS
No vaccinations are officially required for a visit to India. Travellers should check with their doctor or a travel immunization clinic regarding any questions.
Should you have transited a yellow fever area at least 10 days prior to arrival in India, an inoculation certificate is mandatory.
Tourists coming to India via parts of Africa and South America or any other yellow fever infected areas must have a yellow fever vaccination certificate. Bottled drinking water is easily available throughout your tour. If you are taking any specific medication, it is advisable for you to bring it along as locally available formulations may vary. However, world-class medical facilities are available. India is well equipped and skilled to handle every situation if the need arises.
If you do catch a bug: Drink coconut water, & plenty of fluids, take re hydration sachet drinks if you have them, Should you wish to see a doctor, the hotel can arrange this. In the metro cities world class doctors and medical facilities are available.
INSURANCE
Medical evacuations can be extremely costly, therefore it is suggested that visitors consider short-term health and accident policies prior to leaving home country. We recommend that you take out a comprehensive insurance policy that will cover the costs of a medical evacuation and subsequent medical care.
TELEPHONE AND INTERNET
Calling anywhere in the world easily possible To make an international call from India, you would dial "00 + country Code + area code + local number." For using the mobile phone, local SIM can be purchased from any of the Indian telecom providers. Internet services can either be used on your mobile handset using the local SIM or use hotel Wifi, which is widely available in most hotels and cafes. Some remote places may not have very reliable or fast access.
RELIGION
Four of the world's major religions originated from India; Hinduism, Sikkism, Jainism and Buddhism. Hinduism with its three hundred and thirty million gods is practiced by around 80% of the population, Islam by 14%, Christianity 2.0%, Sikhism 1.9%, Buddhists 0.76% and small numbers practicing Jainism, Zoroastrianism and Judaism.
SECURITY
India is generally a safe country where others are respected. However, some simple precautions with possessions lessen the chances of becoming a victim to petty theft. Carry your handbag or rucksack to the front of you, keeping an eye on it.
Always remember to keep luggage locked while travelling, whether it is stored in the hold of a car or bus, or during domestic flights and train journeys. Take care not to overexpose valuable items, or leave them unattended. Virtually all hotels have safe deposit box facilities for storage of valuables. If caught out inadvertently, avoid crowds or situations which look like they may develop into a riot. Many Indians are high tempered and easily express themselves in a loud outcry. For females travelling alone, India is pretty safe if the usual precautions are taken ie avoid eye contact with insalubrious men and do not wander alone in cities at night.
SIGHTSEEING
In spite the growth in tourism some facilities have not kept pace and one considerable inconvenience worth keeping in mind is the lack of decent toilets at virtually any site. Most sightseeing usually involves quite of lot of walking on uneven surfaces often including many steps up and downhill. Sites tend to be more crowded at weekends and many museums and some monuments are closed on Mondays. The Taj Mahal is closed on a Friday.
At religious places, footwear has to be removed outside and you are advised to carry thick cotton socks in case the floor is hot. Wear modest clothing. Temples tend to close between 1300-1600 hrs when the deity is 'at rest'.
Entrance fees to monuments won't normally be included in the cost of your tour, but you will also be required to pay locally for any camera or video camera fees.
India's economic boom now allows a great number of local tourists to travel. You therefore are never alone at any site. Taxi and auto-rickshaw fares keep changing, and therefore do not always conform to readings on meters. Insist on seeing the latest rate card (available with the driver) and pay accordingly. Insist on the taxi/auto meter being flagged down in your presence
SHOPPING
Most Shops are usually open from 10 – 11 am and many are open till 8 to 9 pm. India is a shopper's paradise. Best buys include textiles, silverware, brassware, stoneware, handicrafts, artefacts, jewellery and herbal products All gem and jewellery purchases should be made through an authorized dealer, who must issue an official receipt, which is required for export of such items.
Bargaining is very crucial for all souvenir shopping, if travellers are to obtain rational prices. Possible price reductions of up to 50% are not too uncommon. It is considered rude however to bargain if there is no genuinely intent to buying.
Be careful while buying antiques, pashmina shawls and rugs checking they are genuinely what you are paying for. Any antiques over 100 years old require permission to be exported which can be time consuming.
It is suggested that where-ever possible you take any purchases on the flight with you. Shipment of merchandise might be risky due to inordinate administrative delays and substitution of original goods. We must not be held responsible for any purchases.
The selling or buying of ivory and Shatoosh amongst other items is forbidden.
If a tour guide, escort suggests or request you to visit a shop and you are not interested, decline politely & firmly too. You are not at all obliged to visit any stores unless you feel comfortable to do so.
TOUR GUIDES
Indian tour guides are free-lance with a Government controlled license. They are University passed and usually speak good English and other many languages. In less touristy areas, language guides may not be available. Escort guides can be arranged at a supplement. All our guides are well rewarded with professional fees.
TOILET
Indian Public toilet facilities is not upto the standards, and those that are there may not be clean or hygienic. Take every opportunity you can to use a clean toilet in the hotels and restaurants. Make this a habit wherever possible.
SMOKING RESTRICTIONS
Airports, railway station, bus stands, Domestic flights, trains, tour vehicles, certain parts of hotels and all public buildings and areas are now non-smoking.
TIPPING
Indian has no Tipping norms whatsoever, but its common and expected, If someone is providing an extra service or favor to you, would expect a tip and welcome. Tipping is completely at your discretion. Please do not feel obliged to tip for service levels you are not satisfied with.
TIPPING SUGGESTION
Tipping at the hotel for luggage delivery – US$ 3-4 per delivery / pick-up
Tipping for airport services representative – US$ 6-7 per assignment
In restaurants, a 10% is appreciated. More if you are happy with the services. Service charges are included in some but not all restaurants. There is a gst which is not a service charge. Please check your bill.
Tipping drivers and guides is discretionary and should only be given for 'good service'. Below is an extremely approximate suggestion and this should be adjusted taking several things into consideration, such as the knowledge of the guide, group size & duration of tour. If the driver or guide was outstanding, show them your appreciation with a larger tip. If you're in a large group, pool your money together for one large tip:
For the Driver in a private car – US$ 15 – 20 per day on multi-day trips
For the Driver and helper (if on a bus) – US$ 15- 18 per day
For the guide – US$ 10 per half-day assignment and US$ 20 – 25 per full day assignment.
Anyone offering a personal service such as masseur or a hairdresser would expect 10-20%
Tipping taxis or auto rickshaws is not necessary. Do not feel under any obligation to tip, or tip more should you incur an expression of dismay.
Again, none of the team members serving you should be asking for a tipping or making an emotional story to garner one. Please report any such behavior to us immediately.
ANIMALS
Many Indian's live off their domesticated animals and their treatment may be very different than what we are used to. Camels, elephants, cattle, monkeys and snakes are all subject to control by their owners. We strongly urge refrain from touching and getting to close to animals
UNFAMILIAR BODY LANGUAGE
The Indian gesture that can be easily misunderstood is the prevalent "head-wobble." Surprisingly, there are two variations, each with its own significance. The first is a brief side-to-side tilt, indicating "yes." The second is a longer, slower movement implying "I see," "maybe," or "uh-huh." Understanding this type can help deter persistent hawkers and beggars. Hand gestures also hold meaning. A swift flip from palm-down to palm-up asks, "What do you want?" or "What are you doing?" while a downward sweep resembling fanning fire conveys "stop, I want a ride" or "I want to talk to you." The appropriate response is the aforementioned "uh-huh" head-wobble
PHOTOGRAPHY
In India, photography can be restricted and subject to fees. Some locations permit photography only with payment, with higher fees for video cameras. Military sites, such as airports, bridges, and sensitive border regions, are strictly off-limits for photography. Certain temples may prohibit both interior and exterior photography. Museums and art galleries also typically disallow the use of flash cameras.
SOME IMPORTANT FACTS ON INDIA
India is perhaps the most diverse nation on earth. Stretching 3214 km north to south from the ice peaks of the Himalayas to the warm waters of the Andaman Sea and 2933 km west to east from the parched deserts of Gujarat to the lush densely forested hills of Arunachal Pradesh, India offers an extraordinary variety of cultures, beliefs, history, landscapes, vegetation and wildlife. With a population of over a billion India for first time visitors can be a powerful assault on the senses. Consisting of 28 states and 7 Union territories whose population speak 22 languages and 800 dialects and practice 8 major differing religions, it is in reality a continent. One of the oldest civilizations on earth dating back to 2500 BC, India's historical wealth is immense and virtually unrivalled.
India is an extremely personal experience, leaving no traveller unchanged. It is an astonishing and inconsistent place intensely rich in colour and vitality; where time has stood still for centuries in some regions and in others catapulted into the full force of the 21st century.


24 Hours Emergency Contact Number: (+91) 98109 12710