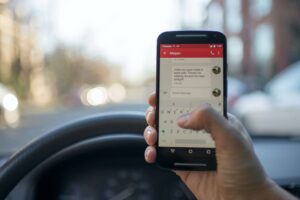 We appreciate your interest in reaching out to us. If you have any questions, feedback, or inquiries, please don't hesitate to contact us. Our dedicated team is here to assist you and provide the information you need. Below are the various ways you can get in touch with us:
Customer Support: Our customer support team is available to help you with any issues or concerns you may have. Whether you require assistance with a product, have questions about an order, or need technical support, our team is ready to provide prompt and friendly service. You can reach out to us through the following channels:
Email: Feel free to send us an email at harry@24x7travels.com, and we will respond as quickly as possible. Please ensure that you provide a detailed description of your query or issue to help us assist you effectively.

Phone: If you prefer speaking with a representative, you can call our toll-free number: +91 98109 12710. Our phone lines are open Monday to Friday, from 9:00 am to 5:00 pm (local time). We're here to provide you with the support you need.

Live Chat: For immediate assistance, you can engage in a live chat with one of our customer support agents through our website. Look for the chat widget in the bottom right corner of your screen, and we'll be more than happy to help you in real time.
General Inquiries: If you have general inquiries about our company, products, or services, or if you would like to explore collaboration or partnership opportunities, please use the following contact information:
Email: For general inquiries, you can reach us at harry@24x7travels.com. We will endeavor to respond to your message within 24-48 hours.

Social Media: Stay updated with the latest news, promotions, and announcements by connecting with us on our social media platforms. Feel free to reach out to us through direct messages or by mentioning us in your posts. You can find us on Facebook, Twitter, Instagram, and LinkedIn.

Mailing Address: If you prefer traditional mail, you can send your inquiries or correspondence to our mailing address: 24x7travels.com, 141 basements, pocket A8, Kalkaji extn, Delhi, India, Delhi, India
We highly value your feedback and appreciate the time you take to contact us. Your input helps us enhance our products and services, and we are committed to delivering the best possible experience. Please don't hesitate to reach out to us with any questions or concerns you may have, and we'll be delighted to assist you.
Thank you for choosing 24x7travels.com!
The 24x7travels.com Team